For http://core.trac.wordpress.org/ticket/23147
Associate Principal Investigator for the SHCC Minority-Based Community Clinical Oncology Program research grant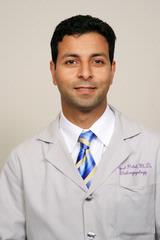 Urjeet A. Patel, MD is the Associate PI, and has played an active role in the SHCC MBCCOP office over the past 5 years. He is board-certified in Otolaryngology – Head and Neck Surgery with fellowship training in Head and Neck Oncology and Reconstructive Surgery. He has served as the Chairman of the Division of Otolaryngology – Head and Neck Surgery for over 3 years and supervises the Division as well as the resident training.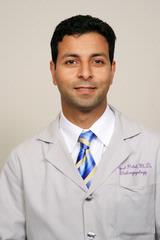 Dr. Urjeet A. Patel co-chairs the multidisciplinary Head and Neck Subcommittee which treats over 150 newly diagnosed head/neck cancer patients per year. He has served as site Co-PI for a number of multi-institutional cooperative group trials including ECOG 2303, ECOG 3303, ECOG 1302, RTOG 0522, and others. He has successfully recruited patients into these trials and has been included as co-author on corresponding presentations due to high accrual rates.
He is on the Head and Neck Core Committee for ECOG and participates in conference calls and annual meetings to contribute to protocol development.
Dr. Urjeet A. Patel has been a member of the Cook County Cancer Committee and had recently been promoted to Chairman of the Cancer Committee. His experience with cancer care, his administrative skills managing his division and his function as Chair of the Cancer Committee make him well-suited to sustain and promote the MBCCOP mission.
As Associate PI he is in line for leadership succession in the SHCC MBCCOP.